LATEST
ADDITIONS
WELCOME TO MY BIG VALUE WEB STORE!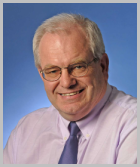 Hello and Welcome to my personalised Big Value web store! The intention here is to provided a trusted environment where motivated Sellers can be introduced to motivated Buyers.
The new Social Media websites like Facebook, Twitter and MySpace make it possible for business relationships to evolve randomly. Networking websites like Linked in, Ecademy and Xing create opportunities for collaborative teamwork.
What is your intention and where is your commitment?
Richard Parsons will be delighted to connect with all-comers through his Web services storefront at
Naming Creatively
where a new .info domain name can be registered for just
$1.99
. Be sure to bookmark this website for future reference and Thank You for visiting today!
LISTINGS
Item
Start
End
Title
Current Price
Buy it Now
FEEDBACK
Comment

From

Date/Time

Item #